Back to blog
Press Release
September 21, 2022
The White House – Technical Possibilities for a U.S. CBDC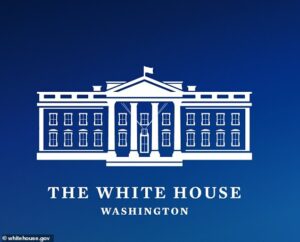 SEPTEMBER 16, 2022
By Dr. Alondra Nelson, head of the White House Office of Science and Technology Policy
Alexander Macgillivray, Principal Deputy United States Chief Technology Officer
Nik Marda, Policy Advisor
President Biden often summarizes his vision for America in one word: Possibilities. A "digital dollar" may seem far-fetched, but modern technology could make it a real possibility.
A United States central bank digital currency (CBDC) would be a digital form of the U.S. dollar. While the U.S. has not yet decided whether it will pursue a CBDC, the U.S. has been closely examining the implications of, and options for, issuing a CBDC. If the U.S. pursued a CBDC, there could be many possible benefits, such as facilitating efficient and low-cost transactions, fostering greater access to the financial system, boosting economic growth, and supporting the continued centrality of the U.S. within the international financial system. However, a U.S. CBDC could also introduce a variety of risks, as it might affect everything ranging from the stability of the financial system to the protection of sensitive data.
Notably, these benefits and risks might vary significantly based on how the CBDC system is designed and deployed. That is why Executive Order 14067, Ensuring Responsible Development of Digital Assets, placed the highest urgency on research and development efforts into the potential design and deployment options of a U.S. CBDC. The Executive Order directed the Office of Science and Technology Policy (OSTP), in consultation with other Federal departments and agencies, to submit to the President a technical evaluation for a potential U.S. CBDC system.
Today, OSTP is publishing its report, Technical Evaluation for a U.S. Central Bank Digital Currency System, which lays out policy objectives for a potential U.S. CBDC system and analyzes key technical design choices for a U.S. CBDC system. The report also estimates the technical feasibility of building a CBDC minimum viable product and describes how a U.S. CBDC system might affect Federal operations. The report makes recommendations on how to prepare the Federal Government for a U.S. CBDC system. Importantly, the report does not make any assessments or recommendations about whether the U.S. should pursue a CBDC, nor does it make any decisions regarding particular design choices for a potential U.S. CBDC system.

Policy objectives for a U.S. CBDC system
At last year's Summit for Democracy, President Biden spoke about the importance of using technology "to advance democracies to lift people up, not to hold them down." If the U.S. launches its own CBDC, it should advance this democratic vision.
This report includes the Biden-Harris Administration's policy objectives for a potential U.S. CBDC system, building on priorities outlined in the Executive Order. For example, these objectives state that a U.S. CBDC system should expand equitable access to the financial system, preserve the role of physical cash, and only collect data that is strictly necessary. They also note that a U.S. CBDC should be sustainable, avoiding the environmental concerns raised by some privately-issued digital assets. And, they note a U.S. CBDC should be functional and provide a good customer experience, so that all Americans can truly benefit.
These policy objectives provide a framework by which to evaluate different design choices for a U.S. CBDC system. The 18 technical design choices in this report are analyzed with respect to these policy objectives, so that policymakers can see how policy objectives manifest themselves deep in the weeds of technical design choices.

Technical and financial design choices are interconnected
Good technology policy often requires getting specific about the technology being discussed and the policy priorities being pursued. This is particularly true for CBDCs, which can be challenging to evaluate without being precise about the design choices underpinning the CBDC system. As the U.S. contemplates potential development of a U.S. CBDC, this report tries to add specificity to the choices that policymakers could make about the details of the underlying technology as well as the overarching policy priorities.
While a U.S. CBDC would be a monetary instrument like cash, it is important to note that it would also be a large technology initiative. Over the past two decades, the Federal Government has rolled out a number of large technology initiatives, learning valuable lessons in the process. Many of these lessons can help ensure that the U.S. has sufficient technological infrastructure, capacity, and expertise to build and maintain a CBDC system. It will be important for technical experts to work closely with experts in money and payment systems to ensure that a CBDC system serves broader economic goals while delivering a good customer experience.

Digital assets R&D agenda
Following a recommendation in the report, OSTP and the National Science Foundation will lead an interagency effort to develop a National Digital Assets Research and Development (R&D) Agenda. This agenda will place a high priority on advancing research on topics like cryptography that could be helpful to CBDC experimentation and development at the Federal Reserve. This agenda will also cover topics less related to CBDCs; for example, working with consumer protection experts, it might support innovations that increase financial inclusion and equity in the digital assets ecosystem without placing already-financially vulnerable communities at greater risk.
This R&D agenda will take an whole-of-government approach, consistent with the President's directive to place the highest urgency on R&D efforts related to CBDCs, as well as the fiscal year 2024 budget priority that requests that Federal departments and agencies collaborate on critical and emerging technologies, including financial technologies. This will help bring the Federal Government's resources and expertise to bear on hard questions related to digital assets.
This report helps advance the mission of the White House Office of Science and Technology Policy, which is to maximize the benefits of science and technology to advance health, prosperity, security, environmental quality, and justice for all Americans. The American people deserve to fully benefit from technological possibilities like a U.S. CBDC, while being protected from the harms it could bring.
We look forward to continue advancing President Biden's priorities on digital assets.
SOURCE: https://www.whitehouse.gov/ostp/news-updates/2022/09/16/technical-possibilities-for-a-u-s-central-bank-digital-currency
Start planning now
Start by understanding how things will change and what can be improved across your business. Regardless of your role and how entrenched you are in the existing system, CBDC will hit with game-changing impact—get started today!
Get in touch